Regular price
Sale price
€55,00 EUR
Unit price
per
Sale
Sold out
Dianomē R2 provides power distribution, protection and 5V/3A power supply with USB Type-C, in a compact layout.
Thanks to inrush current limiting, it can safely drive large capacitance loads (in the range of several millifarads). It also features short protection and high-side MOSFET switching for increased safety.
Thanks to a powerful and efficient 5V/3A buck converter and USB Type-C output, you can power your Raspberry Pi 4 directly!
Provided onboard are a header for an On/Off switch for the load, a pin header for secondary 5V output, and three LED indicators, one for normal operation, one for the 5V power supply and one indicating fault.
Dianomē is certified open hardware
View full details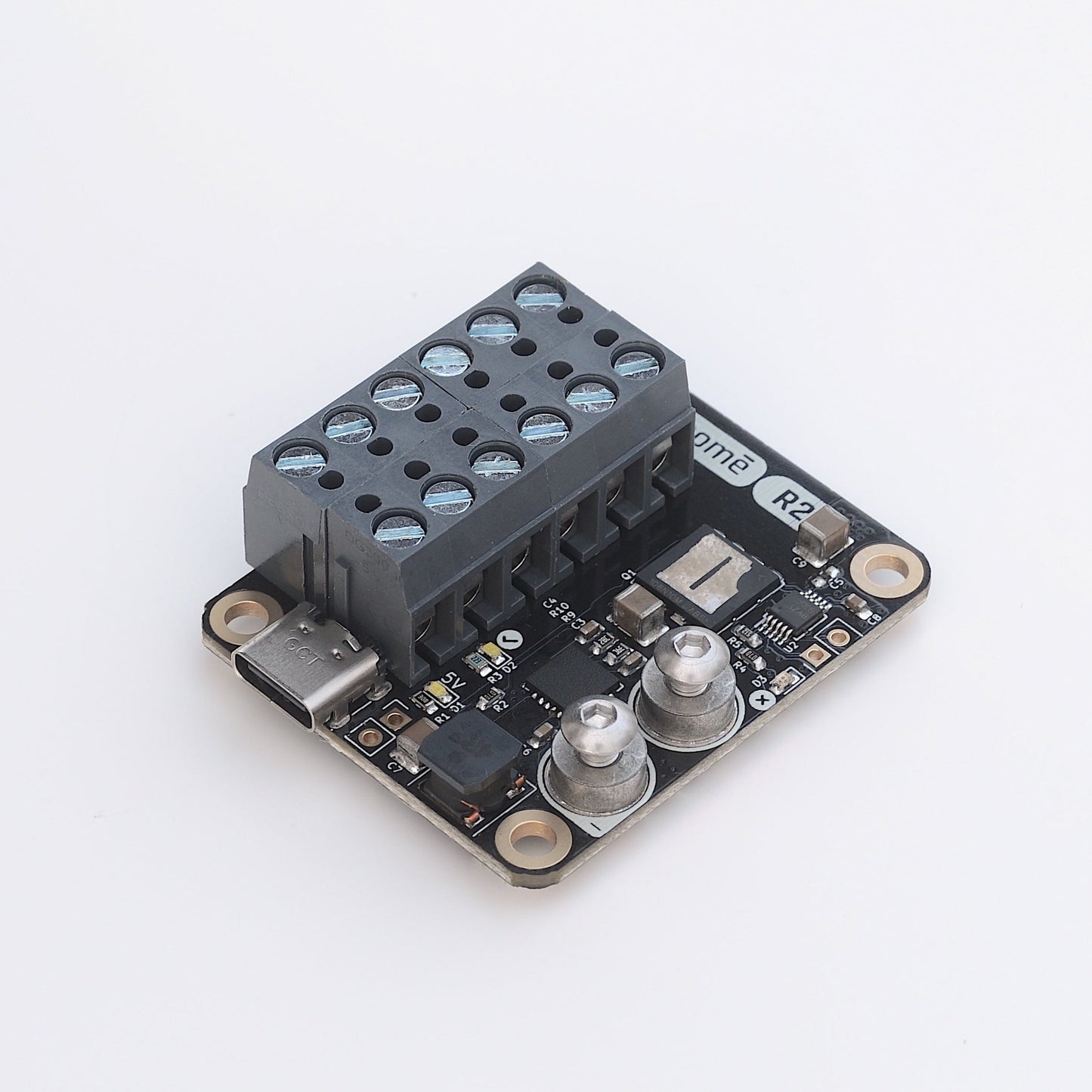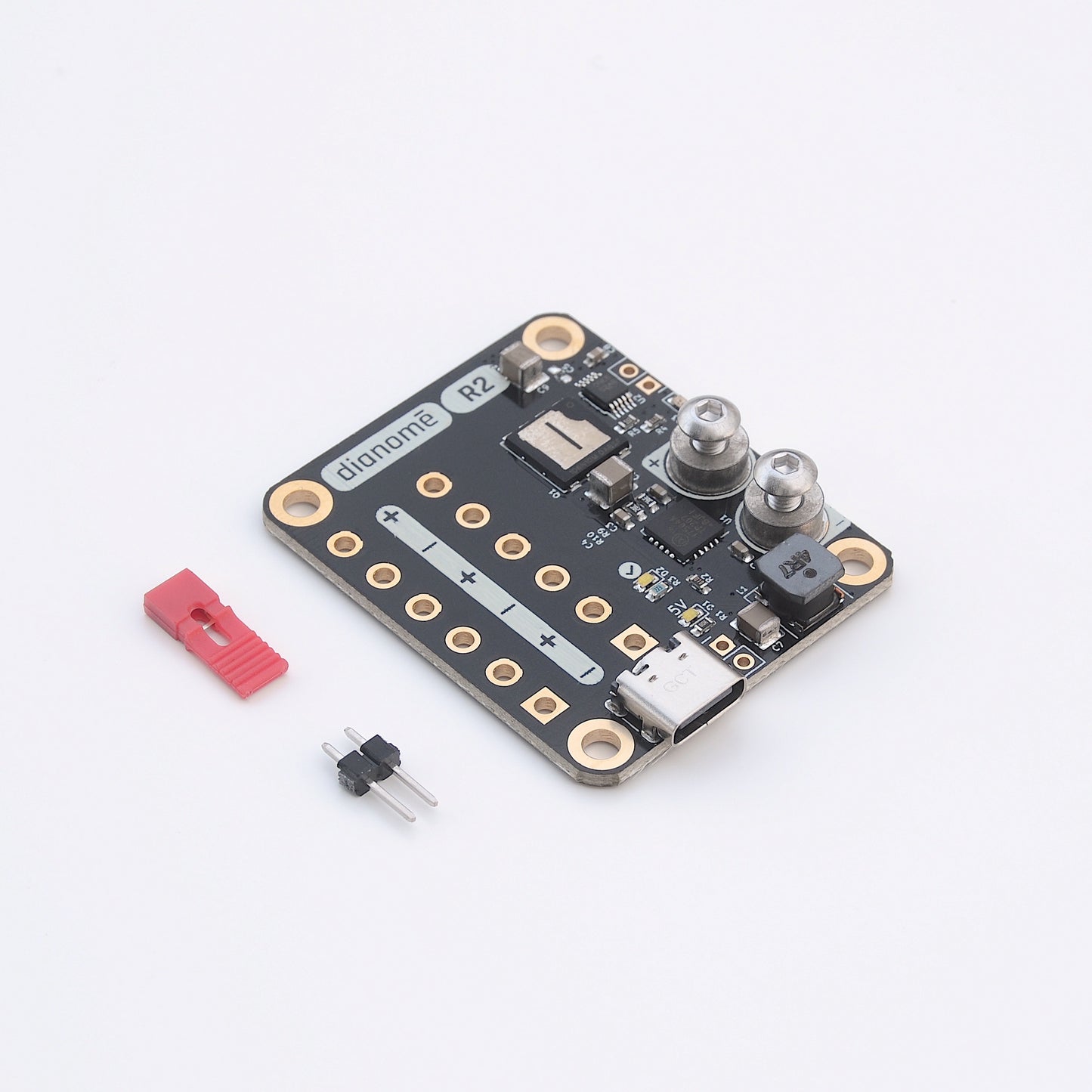 Specs

• 7.4V to 56V input voltage

• Heavy-duty power input screw terminals by Würth Elektronik

• 6x power output terminals, footprint compatible with XT-30 connectors

• Up to 40A continuous current

• Up to 80A instantaneous current

• Easily power your Raspberry PI 4! 3A continuous 5V power supply, via onboard USB Type-C and pin headers. 

• 1.5mΩ N-channel MOSFET for extremely low losses

• Designed and Manufactured in EU

In the Box

- Dianomē R2 PDB

- 2-pin header

- Jumper with grip